About us
Kz specializes in the manufacture of racing fairings for motorcycles, ensuring you a quality without comparison.
Our requirement, already approved by our partners, pushes us to propose products, ready to assemble, requiring no finishing work on your part.
It is therefore logical that we offer the possibility to customize the color of each part of your set.
Indeed, our quality of production allows us to obtain finished products out of mold. It seemed obvious and a damage,
to have an additional surface treatment in a coachbuilder, to obtain different colors.
It is therefore possible for us to offer a tinted gel-coat finish in the mass, in the RAL color of your choice.
We produce to the order, but in order to remain reactive, we keep in stock the gel-coat in white Ral 9003, black Ral 9005, as well as Gel-Coat in shades manufacturers such as red Honda, blue Yamaha ... , which we had reproduced at our partner supplier. A minimum lead time of 4 days will be necessary to the production between your validation of order and the shipping of this one.

Therefore, you will have the opportunity to order either a set in single color, at a great price, but also to build your set yourself, allowing you to choose the color of each parts of your complete set :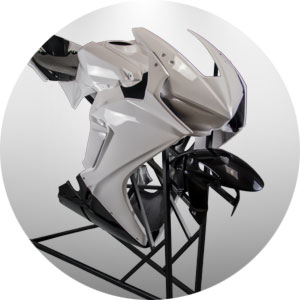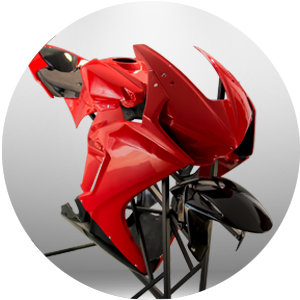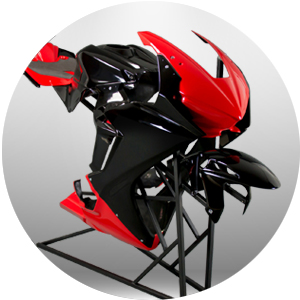 For the same reasons, we ensure a matte black finish inside the parts, drilling all the holes and we also provide
the screws or 1/4 turn required for assembly.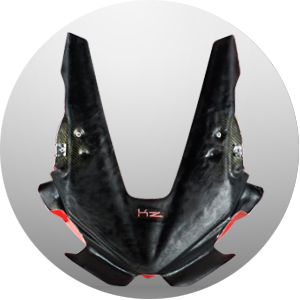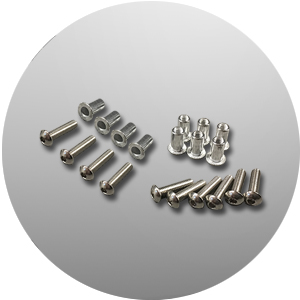 Our objective, you unpack, you assemble, and you just have to put your sticker.
Always for the detail and for better quality, some of our parts have been designed with a similar logic as original parts.
For example, for front mudguards, or for seats, you will need to re-use the original silent-blocks for the bindings,
to ensure a better durability of products and thus avoiding any risk of cracks and tearing, related to the constraints of use.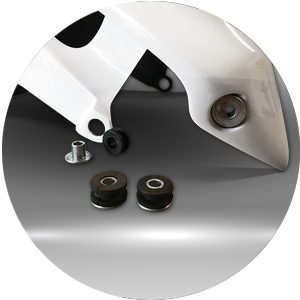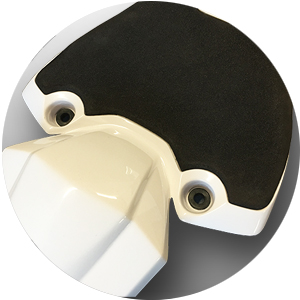 We also try to find small technical solutions to simplify the assembly. For example, the airboxes are not always obvious
to assemble with the front face. For our fairings, it is recommended to fix them beforehand on the front face, to present all on the bike.
All you need to do is to put in their housing the airboxes and screw the front face onto its support.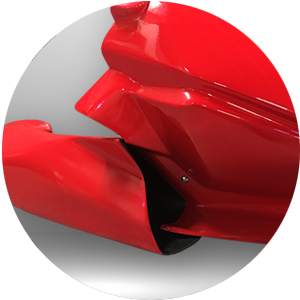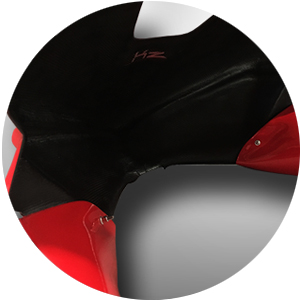 In order to develop our ranges, we remain at your disposal for any contact for new partnerships